Become a member
The association "Taubermobil Carsharing e.V." was founded on April 16, 2016 in Bad Mergentheim. You can download the statutes of the association decided on at the founding meeting in PDF format.
You can participate too! Many users benefit from an optimal offer, no matter if they are individuals, companies or institutions. In order to be able to use the vehicles of Taubermobil Carsharing e.V., the following is required:
Use for members
First of all, you contact the association and subsequently become a member.
To use a vehicle, you have to reserve it. This can be done months in advance or directly before the start of the journey within one minute via the internet or the taubermobil app, in individual cases by telephone: Simply select a car or look for one that is available.
Walk (or take the bike, the bus, …) to the parking space.
Open the car and drive off. Fill in the logbook for the cars.
After the drive, park the car at the parking lot. Enter the new mileage for the cars.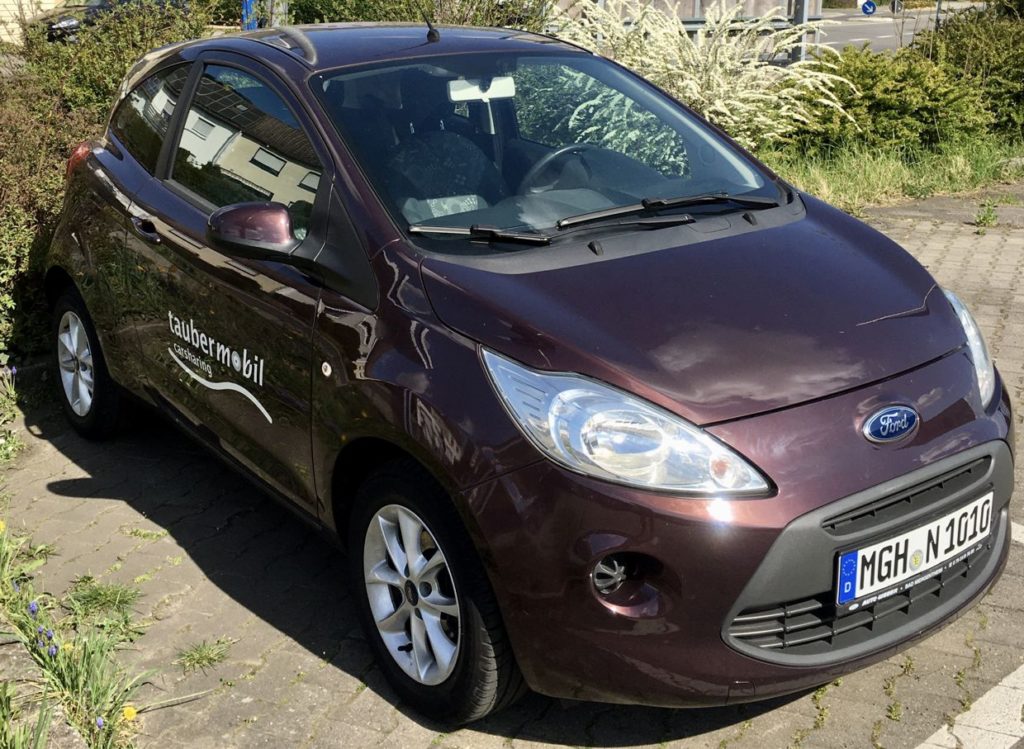 For the three vehicles that can be booked by Elkato (VW Golf Variant, Ford KA, Renault-ZOE-E), you will find the necessary information in the terms of use, the locations, instructions for booking and detailed step-by-step instructions.
The Citigo-E can probably be booked from July 2020 without registration at a separate club rate.
The e-bikes will also soon be bookable via the taubermobil app.
Interested parties please contact
Taubermobil Carsharing e.V.
Herrenmühlstr. 24
D-97980 Bad Mergentheim
Germany
or the 1st chairperson Dorothea Grebbin
fon: +49 (0) 7931 / 5 13 49 or +49 (0) 7931 – 9 48 27 61
e-mail: info@taubermobil.de